Celebration of Light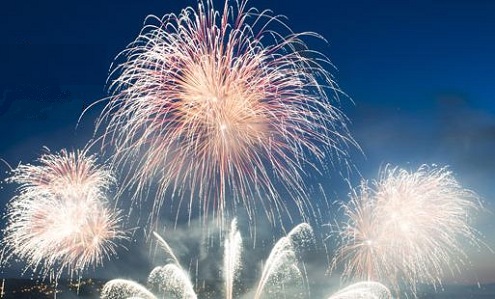 Celebration of Light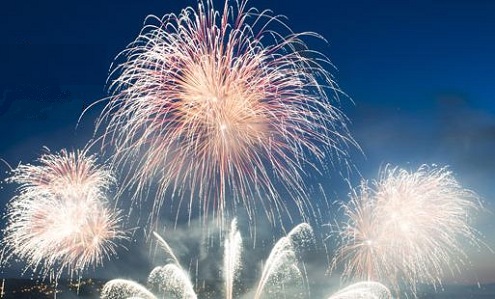 Celebration of Light es el concurso anual de fuegos artificiales de Vancouver, BC y se viene desarrollando desde 1990, cuando se realizó la primera Simphony of Fire. Este año esta importante celebración se realizará del 30 de julio, el 3 y el 6 de agosto ¡y tú no te lo puedes perder!
Cada año aproximadamente 1, 4 millones de personas forman parte de esta fiesta de luz, color y música. Este año nuevamente Vancouver será testigo de un despliegue de fuegos artificiales que deslumbrará a todos. Se contará con las actuaciones de China, España y Canadá.
El inicio de los fuegos artificiales será a las 10 pm y hasta las 10:25 pm. Siempre es aconsejable llegar con anticipación para poder obtener lugares mejores y evitar las grandes multitudes que se dan cita a la hora del inicio del espectáculo.
Programación
Sábado 30 de julio: Será la actuación de China cuyo nombre es "Tormenta China".
Miércoles 3 de agosto: España presenta su show llamado "Odisea".
Sábado 6 de agosto: Es el turno de Canadá cuya actuación lleva el nombre de "Antes y Ahora".
Antes de la Celebration of Light, las personas podrán participar del SHOREfest, donde diferentes artistas participarán deleitando a todo el público. Estas actuaciones se realizarán entre las 7 pm y las 10 pm, de los 3 días de fiesta. Se trata de 3 escenarios ubicados en Vanier Park, Kits Beach y English Bay. Puedes consultar la programación completa ingresando a http://www.vancouverfireworks.ca
Si deseas tener tu asiento en un lugar privilegiado en English Bay Bleacher Grandstand puedes comprar tu ticket en http://ticketstonight.ticketforce.com/eventperformances.asp?evt=1481. El costo del mismo es de $ 45 (sin impuestos). Comprándolo con anticipación te beneficiarás de un importante descuento.