Panorama veraniego: Domingos de Concierto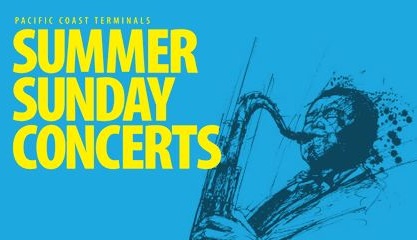 Por Lilian Soledad Pérez –
Ahora podrá disfrutar del jazz, de los blues, del soul o del rock, completamente gratis. Así es, gracias a la temporada de conciertos al aire libre que organizó el departamento cultural de la ciudad de Port Moody.
A partir del 10 de Julio y hasta el 28 de Agosto, diferentes cantantes y músicos estarán presentando sus performances en el parque Rocky Point, desde las 14.00 horas. Si duda, es una serie de espectáculos de este verano que no puede dejar de apreciar.
10 de Julio – Big City Soul
Esta banda es conocida por la energía que entregan en el escenario, gracias al motown y el soul, dos géneros que lo han llevado a la fama.
17 de Julio – Incógnito w/Nadine States
Tienen 20 años de trayectoria en el rock de la Costa Oeste, cuatro discos y una excelente reputación en Vancouver.
Para mayor información: www.myspace.com/incognitobandvancouver
24 de Julio – Aurora Jane
La guitarrista posee el talento necesario para transportar a los espectadores al retro y al punk de los años 70.
Sitio web: www.aurorajane.com
31 de Julio – Phat Edna's Soul Revue
Ellos mezclan el soul, el funk y el R&B, incluso usan la música disco con el fin de transformar su espectáculo en una fiesta bailable.
Para mayor información: www.myspace.com/phatednassoulrevue
07 de Agosto -Mostly Marley
El grupo entrega la pasión del reggae, con un espíritu necesario para transportar al público a los buenos tiempos del pasado.
Sitio web: www.turnermusic.com
14 de Agosto – The Twisters
Son conocidos como la mejor banda del jump/swing blues en todo Canadá, gracias a sus dos vocalistas, al contrabajo y los guitarristas.
Sitio web: www.twisters.ca
21 de Agosto – The So Tight Band
La banda está especializada en cerrar los espectáculos, así que debe llevar sus zapatos para bailar. Ellos fusionan el rock, el soul, el funk y hasta el pop.
Sitio web: www.thesotightband.com
28 de Agosto – Brickhouse
Por más de 16 años, los fans han tarareado sus canciones, lo que ha contribuido a traerlos de vuelta una y otra vez, y de seguro seguirán juntos por mucho tiempo más.
Sitio web: www.brickhousetheband.com