Escalando la Montaña Grouse – Grouse Grind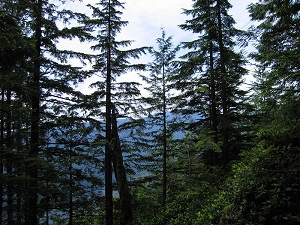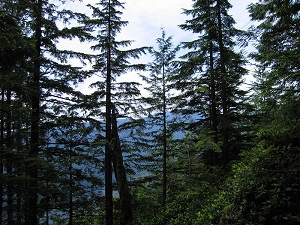 La primera oleada de aventureros caminantes que recibió la Montaña Grouse se registró en la década de 1920 y a principios de 1930. Las personas concurrían al lugar buscando llegar a las cabañas que se encontraban en el pueblo Grouse Mountain.
En la actualidad todos conocemos The Grouse Grind, un sendero cuya construcción se completó en el invierno de 1983. Todo comenzó con la idea de algunos alpinistas de obtener un entrenamiento más desafiante que les permitiera además conseguir caminatas más largas. Comenzaron siguiendo la pista existente del British Columbia Mountarineering Club, sin embargo esta es una pista menos intensa. Fue así que en 1981 se comenzó el desarrollo de The Grouse Grind, siendo remodelada en 1996.
En la actualidad esta pista es parte de la vida de Vancouver; son más de cien mil los excursionistas que toman el reto de subirla.

El reto de escalarla es difícil pero el ambiente es absolutamente hermoso. Se sube a través del bosque y el paisaje es realmente impresionante.
Hay que tomárselo con calma y subir suavemente porque de lo contrario te quedas sin energía muy pronto, hay que recordar que el trayecto es largo. Es importante también llevar agua para hidratarse correctamente.
Aproximadamente llegar a la cima lleva dos horas y vale el esfuerzo el sacrificio. Sin dudas el mejor lugar para tomar fotografías es desde la cima.
Debido al esfuerzo físico importante que hay que hacer para completar el circuito, no es conveniente llevar niños pequeños.